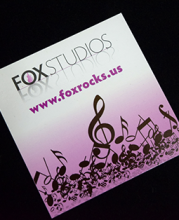 Just launched our brand new website!
Check out the Projects page featuring songs our students have recorded at our studio. You can see some of the latest projects Bill's been working on, as well.
We have great guitars for sale, meticulously gone over for amazing playability. You can print out free downloadable blank tab sheets for four, five, six, or seven string guitars on the Downloads page. There's also downloadable staff paper sheets for writing out your own music.