GUITAR LESSONS / BASS LESSONS
Other stringed instruments: Mandolin, Ukulele, Banjo
Electric Guitar and Acoustic Guitar
When we teach music, we keep it fun and creative.
Students of all ages can learn to play electric guitar, acoustic guitar, bass guitar, and other stringed instruments. Whether you're a beginner or a seasoned player, we can help you expand your skills and chops to reach new levels of expertise.
Music theory and its application are taught in the style of music that you love.
Lessons are individually tailored to the student's musical interests and goals. Ultimately, the outcome is to instill a love of music with a solid foundation in music theory and its application. Emphasizing techniques used in different musical styles, students learn chord structure, scales, modes, and how they all interrelate. Tablature and standard musical notation are taught, along with the nuances of melody, harmony, rhythm, dynamics, timing, and their application. Ear training, improvisational skills, developing a "feel" or "groove", song writing, arrangement, and recording are taught in the style of music the student loves– while keeping a fun, educational experience.
Our interactive studio features hands-on workstations and hands-on recording.
Each student is given access to the studio's wide range of musical equipment. This innovative environment encourages the expression of musical ideas. They learn about writing and arranging songs and are encouraged to record their own material. As they write original songs, we professionally record and mix them. This offers insight into the world of recording and brings out their unique, creative style.
Lessons are individually tailored to the musical interests and goals of the student.
Learn to play any genre of music.
Rock. Punk. Metal. Hardcore. Industrial. Ska. Reggae. Alternative. Classical. Country. Folk. Blues. Jazz.
We love most types of music.
Lessons are $18.00 per hour.
Gift certificates are available for music lessons, recording time, equipment, and accessories.
Surprise someone with a gift of music.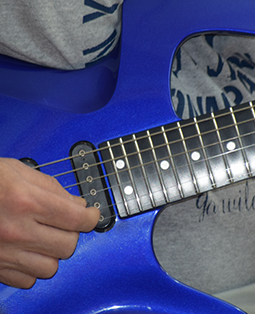 ---
Music is...
the love
of our business.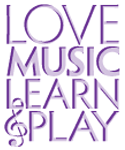 ---
Guitar Lessons
Bass Lessons
Mandolin Lessons
Ukulele Lessons
Banjo Lessons